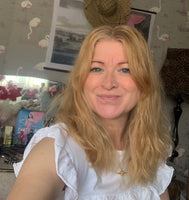 A little introduction to Ginger Kate
Welcome to Ginger Kate Preloved Clothes, here I put together labels from high-street to high fashion in order to bring gorgeous affordable clothing to anyone with a passion for fashion. I believe that no matter the figure in your bank account, clothes are something for us all to enjoy. Here at Ginger Kate that's what we are bringing you. So shop to your hearts content, as we have something for everyone.
COVID 19 Update
In line with the current COVID-19 guidelines, the Ginger Kate Preloved Clothing store is open for business as usual.